Get Your Funnel and affiliate marketing secrets Courses and Books (Worth $3997 )For Free.
I have gathered some of the best affiliates and Funnel Courses and Books over the last 3 years, and I'm giving it all away FOR FREE (Limited Time).
Mahmudul Rubel Is A Passionate Learner Of Digital Marketing. His Mission Is To Help Enthusiast Internet Marketer Who Wants To Make Millions From The Internet Even Without Products.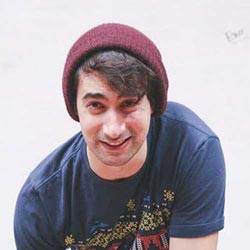 Thank you, Mahmudul, for your tutorials! I initially faced some problems in converting my visitors into customers. My conversion rate was 1 out of 2000 visits. I placed cleared call to action words along with using different colors and now I am converting 1 visitor after every 1250 traffic. Keep going!
Mahmudul Rubel's advice and insight is always spot on. My business has literally made hundreds of thousands of dollars (and our clients have as well!) thanks to his advice. Our company has greatly benefited from his blog and we look forward to each post. Keep up the great work!
I have learned more from Mahmudul than anybody else on the web. His willingness to share his free tips and tactics go far beyond what I have ever paid for in the past.